About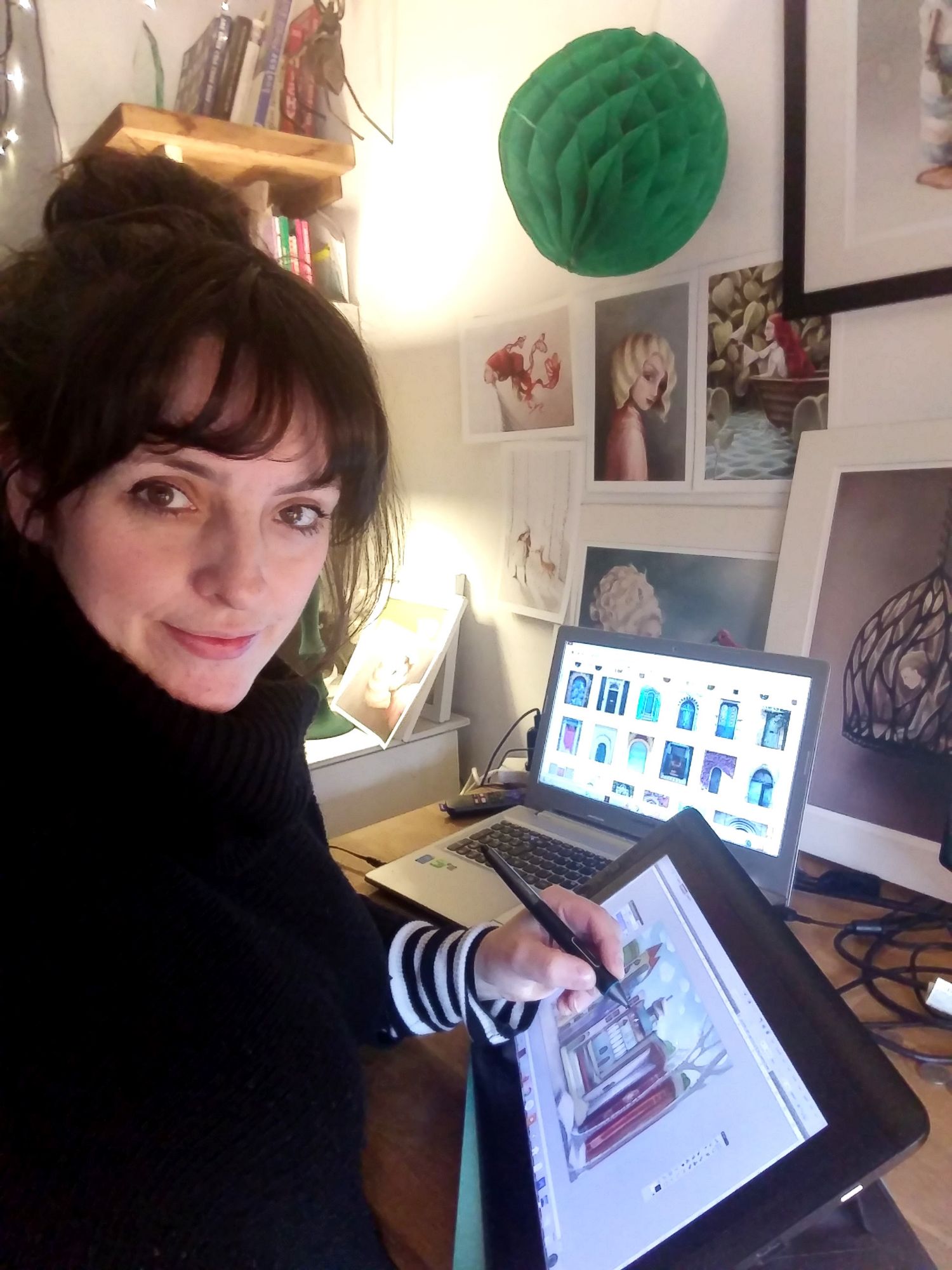 Hello and welcome!
As the name of the shop suggests, I am Demelsa Haughton! I have been painting for many years both with traditional materials, and more recently, digitally.
Spending much of my 20's painting with traditional methods, I was introduced to the basics of Abobe whilst acheiving a 1st class BA (honours) in Fashion Design and Production. I now paint all of my art in Photoshop on a Cintiq (a Cintiq is a graphics tablet and you use a digital pen to draw directly on the screen). I start with a pencil sketch and then scan or photograph it to continue working on digitally. As all my work is digital there is no 'original' as such, but the freedom to be more experimental with composition and colours without the fear of ruining a painting is a great bonus, as is the ability to easily create prints and cards of my work without the need for additional scanning or photography. ​As well as producing prints and cards, I also illustrate children's books, most recently a retelling of six Hans Christian Andersen fairytales for a French publisher, and I am currently working on several jigsaw designs for Ravensburger.
I live in North Yorkshire (UK) with my partner and our 3 children.
I print, mount and package all prints myself to make sure they are in perfect condition before posting out to you from my studio in North Yorkshire.
You can see more of my portfolio here.
I hope you love what you see and please get in touch if you have any questions.
Thank you for visiting :)